Goldfish Ponds
Goldfish ponds typically contain both goldfish and a variety of aquatic plants. Water gardens in southern climates usually require an area of the pond to be at least two feet deep. Colder climates require a depth of at least 12" to 16" of water below the freeze zone for that location.
Types Available: Sarassa Comets, Shubunkins, Comets, Red Fantails and Calico Fantails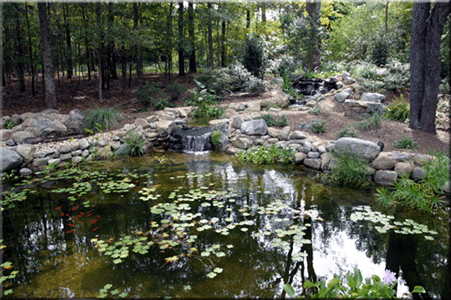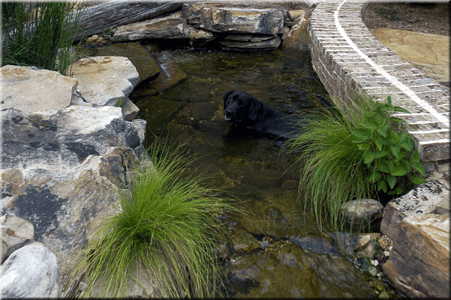 Goldfish Pond Facts:
Goldfish are available is sizes from three inches to six inches.
They come in solid colors or multiple colors.
Seasonal purchasing usually require Spring delivery times.